The New Year is here and ready to bring some change. Whether you are in the beginning stages of your event or have been planning for a while, here's what you can expect in 2023!
In-Person Events are #1
While we are still managing the pandemic and other illnesses, one thing is clear, in-person events are and will continue to be the preferred option. People want to be in the same room with their coworkers and let's face it, networking just isn't the same through a computer. We expect to see more hybrid events, however, strictly virtual events for large celebrations, award ceremonies, dinners and networking, have certainly been put on the back burner.
Bright, Bold Colors
People are ready to be bold in 2023! Pantone's color of the year is Viva Magenta, which promises to add a joyful and optimistic tone to your design. We're expecting to see colorful, eye-catching pieces that will truly make your event pop. Whether rooted in florals, ceiling fixtures or lounge furniture, bright colors are going to be incorporated in events this year and we couldn't love this trend more. With the steady popularity of social media, creating something to get people talking about and taking photos of is beneficial to all involved!
Utilizing Event Data
With the uncertain economy, tracking your event ROI is more important now than ever before. As planners, we are constantly doing things differently and better, based on what's worked, or not worked in the past. Being able to prove how and why your event was so successful will help you make this an annual event. Not to mention the ease of planning when you have historical data to reference. With corporate events, you should know session popularity, engagement rate, number of registrations, attendance rate, cancellation rate and how many of your attendees are returning participants. Tracking your event data can help you grow and improve your event guaranteeing, its successful year after year.
Nontraditional Venues
With the return of in-person events, there is now even more pressure to impress your guests and provide them with an event to remember. A critical component of this is selecting the best venue to meet your needs and whenever possible, going with a nontraditional venue. If guest counts allow, we'll be seeing companies opt for something other than a traditional ballroom. Venues that you will see a lot more:
Museums/ Art Galleries: Provide an immersive experience.
Outdoor Areas (ex. gardens): Nature is the wow-factor.
Lofts and Rooftops: Give your participants a great view to talk about.
Dinner Cruises: Relaxing experience on the water, sets the tone for any event.
Vineyards: Encourage a more laid back, often picturesque atmosphere.
Warehouses: Open area and can be transformed into anything!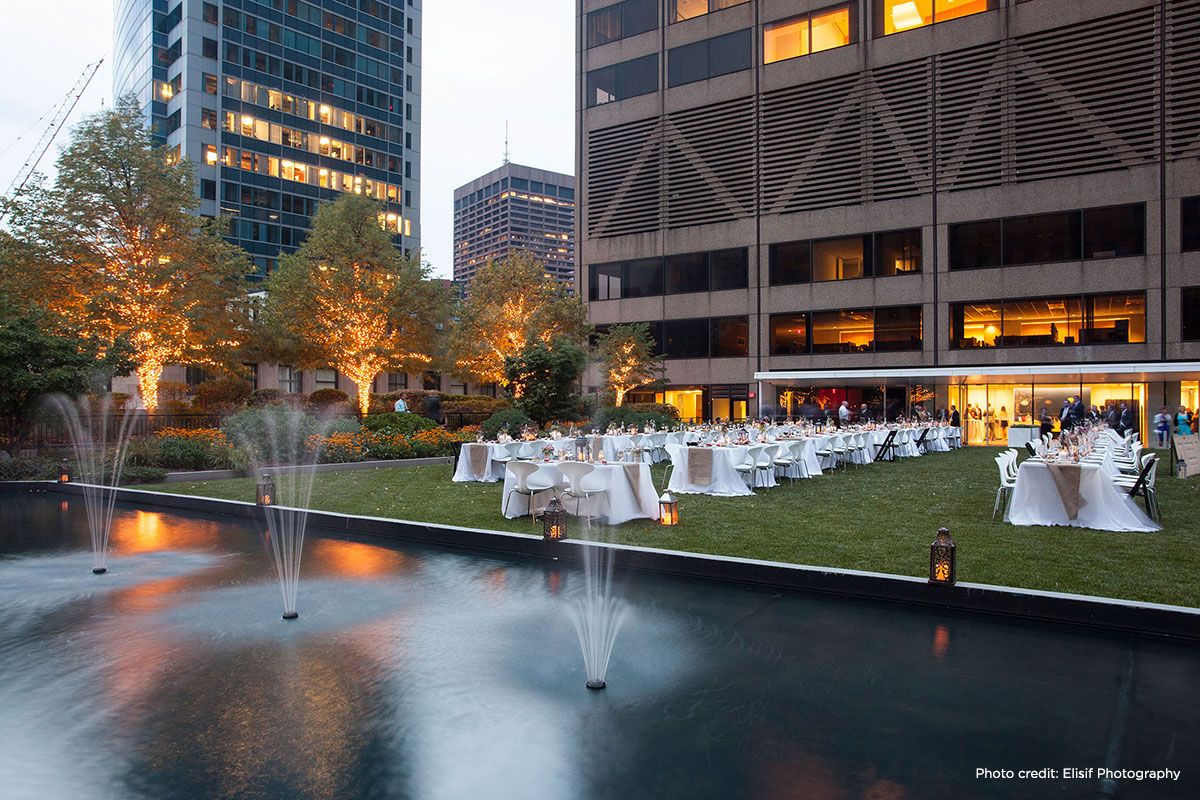 Immersive Entertainment  
Corporate events are now expected to have all the bells and whistles. If you're planning a day of meetings, the attendees are looking for entertainment throughout the event, a reason to be in-person and not in front of a computer screen. This could mean bringing in live music, food and wine experiences, a magician, a 360-photobooth, coffee artist, LED or Laser show, or various other performance artists. The possibilities are endless and leveling up your event with an entertainment factor will surely have your guests returning next year!
We are very excited for what's to come in 2023, and we hope you are too!